Angelica Class- Robinwood Residential- July 2022
Angelica Class visited Maes-y-Nant Robinwood Activity Centre in July 2022 to take on extreme challenges and push themselves as much as they dared. In 36 degree heat they faced 14 different challenges over the three days, including surviving the Piranha Pool, escaping the Dungeon and zooming at high speeds down the Zip Wire! You were a pleasure to take and we were all very impressed at the way you challenged yourselves to do as much as you could!
Platinum for Norton
We are delighted to announce that we have just received confirmation that we have achieved the PLATINUM award from the School Games board. This is the highest award possible as we are very proud that our sport and P.E. provision has been given such an accolade.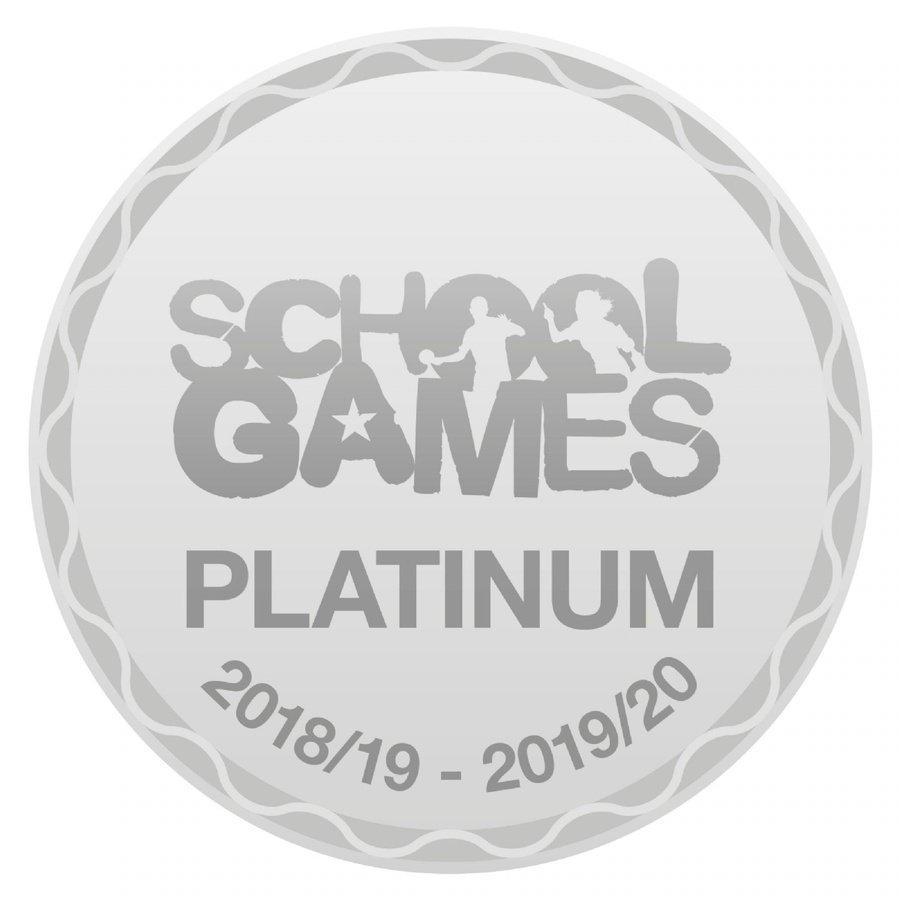 Our published authors!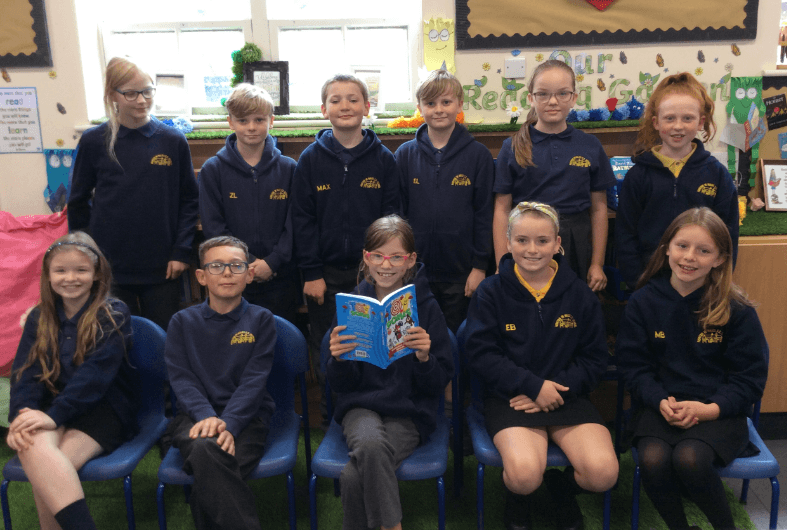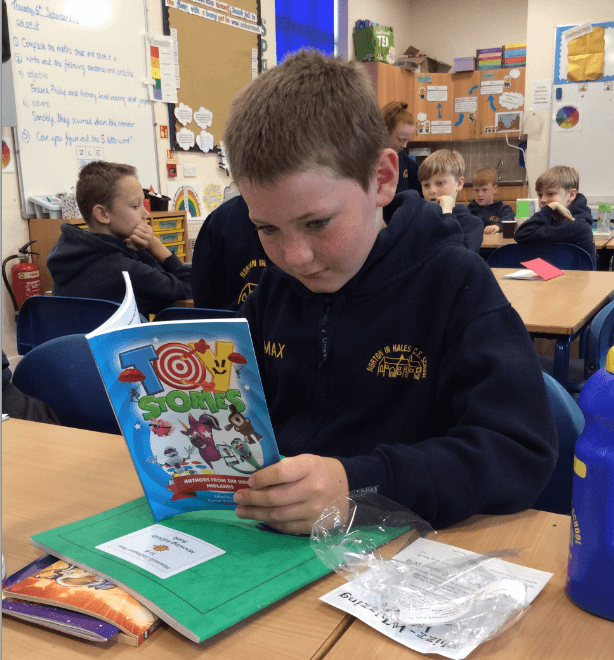 Going for Gold!
We have just received the wonderful news that once again we have been awarded the 'Gold' award from the School Games Award scheme.

We have now received Gold for the past four years which means we are eligible to apply for the very prestigious (and very rare!) Platinum award! The application for the Platinum award has received a lot of input from our Year 5 children who have been a pleasure to work with throughout the whole process.

However, a huge 'well done' must be said to all of our pupils for their commitment to both P.E. and School Sports. This fourth Gold award is a result of their efforts and hard work, Well done,everyone!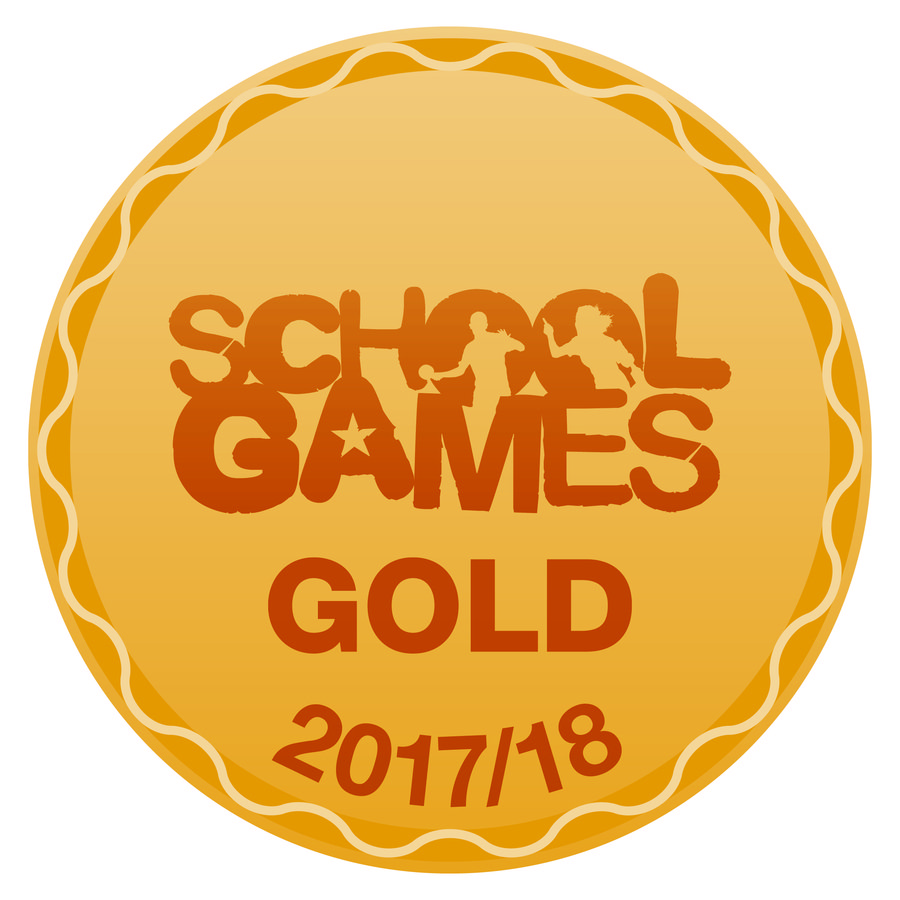 Class 4 Writing Competition- In February, these children from Class 4, entered a writing competition. They had to write a mini saga with the theme 'Toy Story'. We thought the stories were impressive and sent them off. It's been a long wait but today we heard the incredibly exciting news, that all these children are going to have their stories published!! Massive congratulations!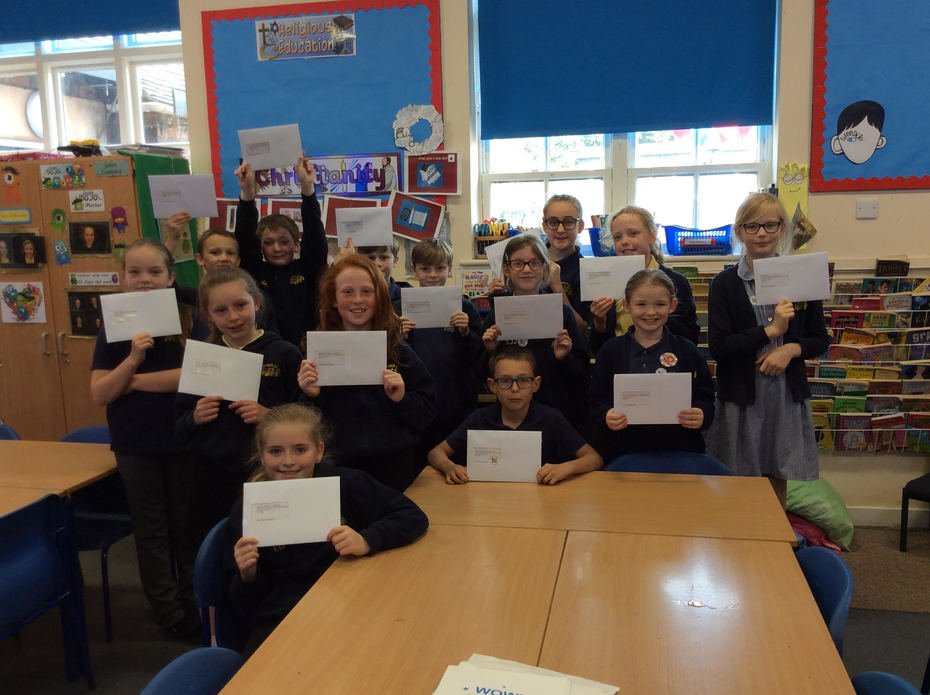 Class 4 have been making 'mocktails'
This week class 4 have been looking at ratio and proportion. They have decided to have a practical session that would enable them to revise addition, multiplication, division and capacity as well as incorporate our ratio and proportion knowledge. The children are now working on their very own 'mocktail' recipe.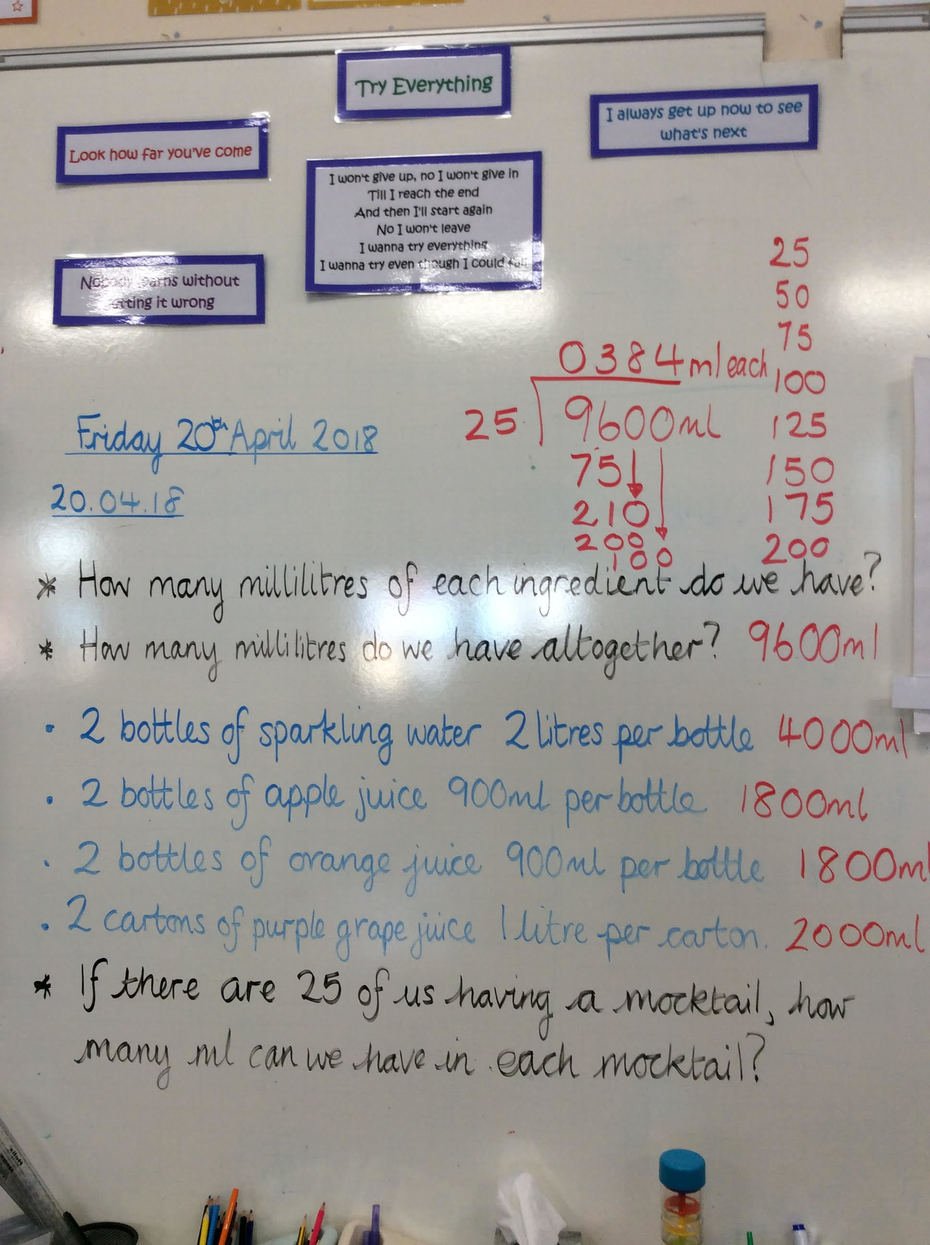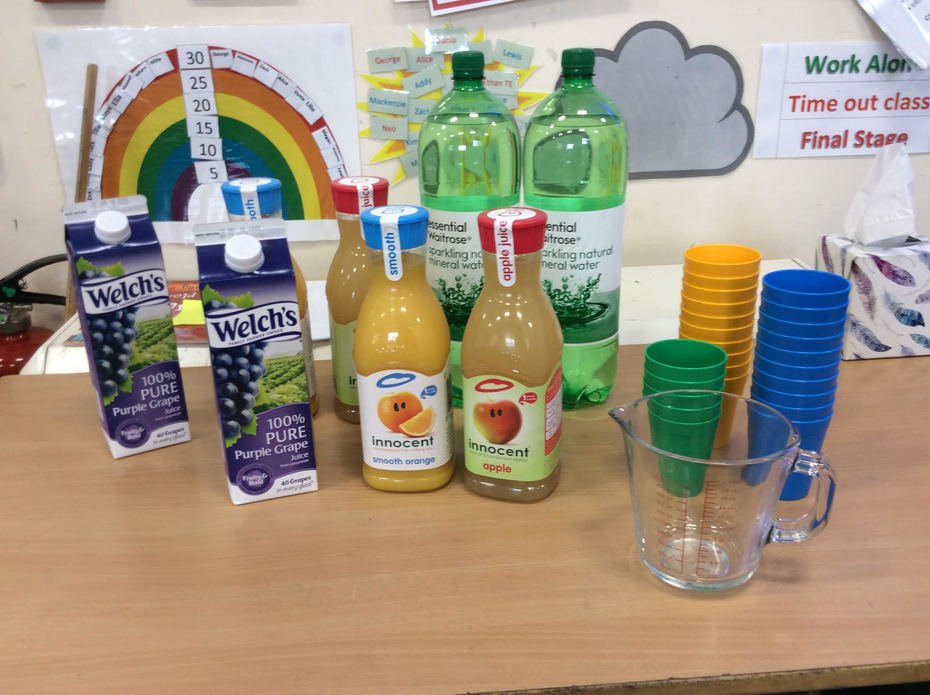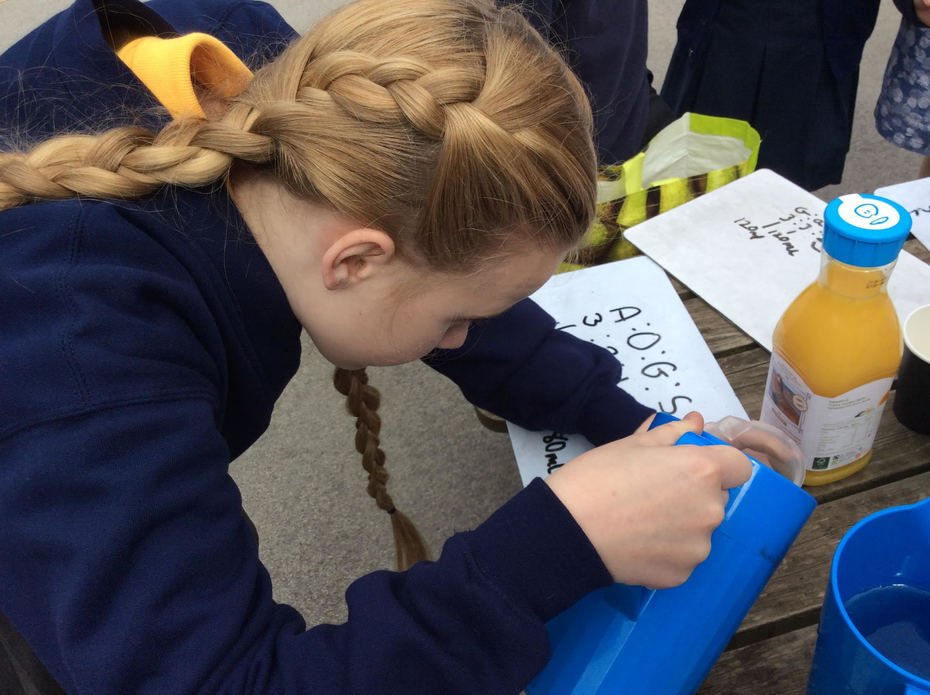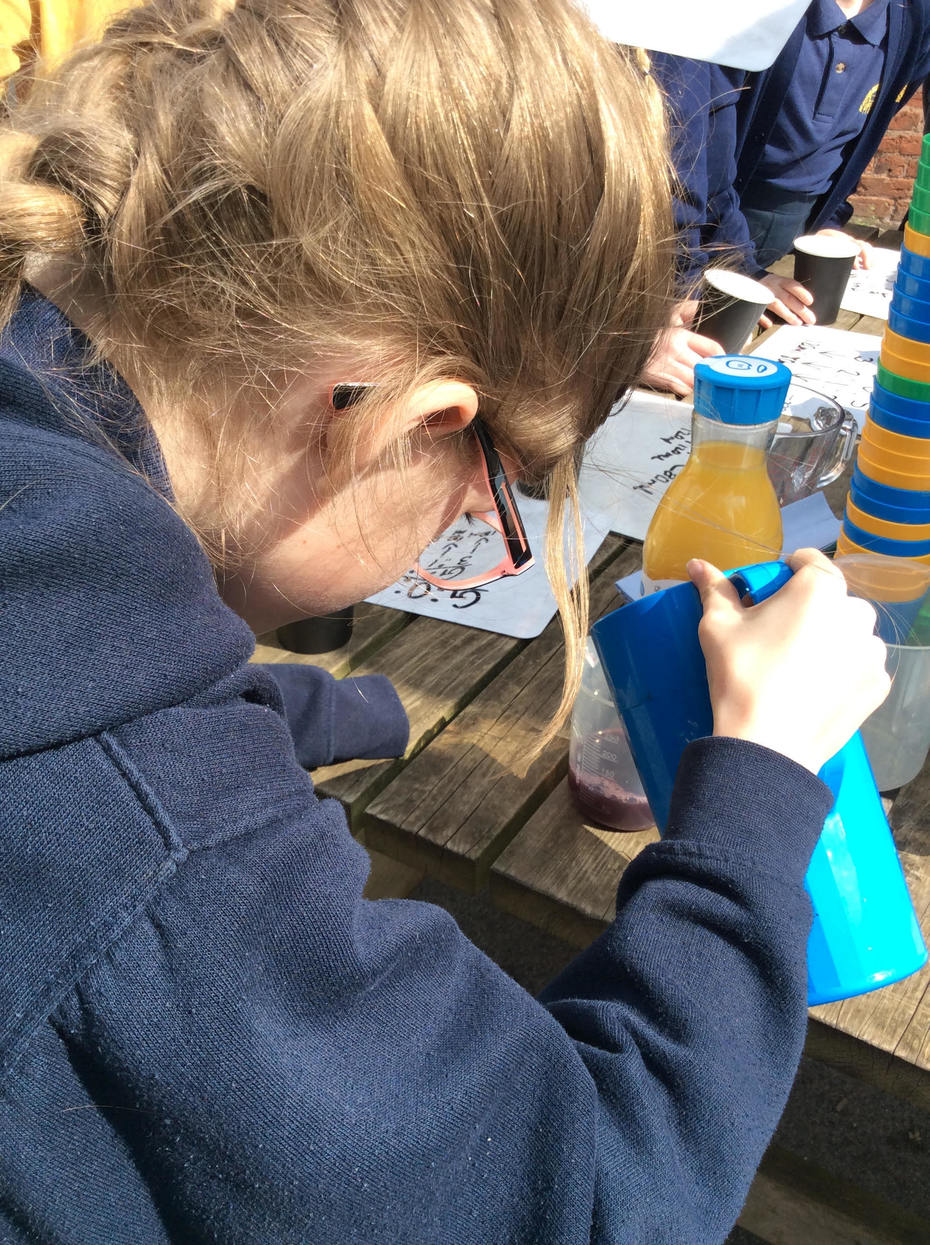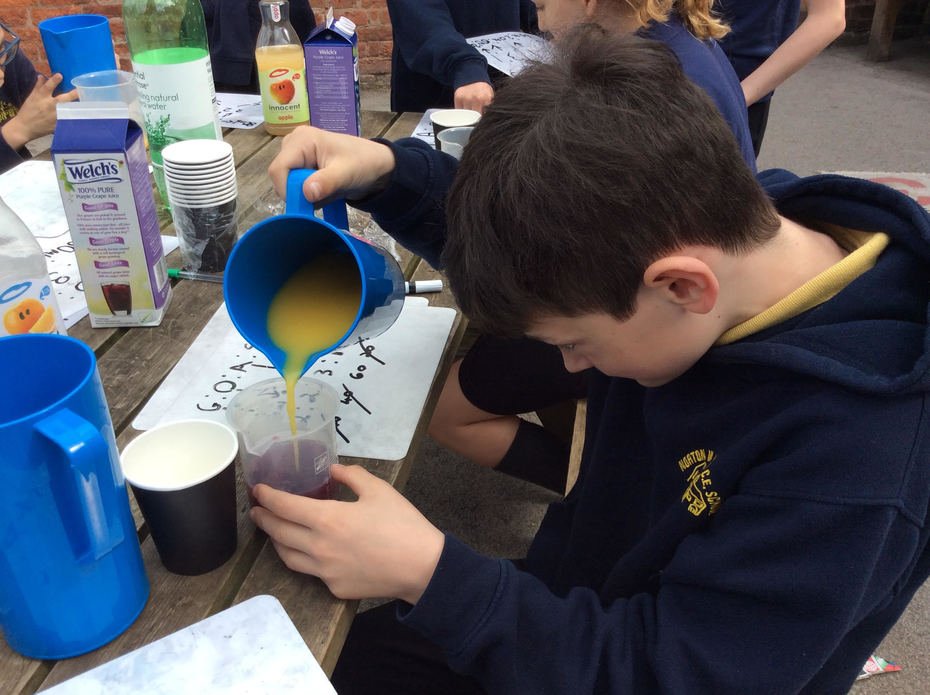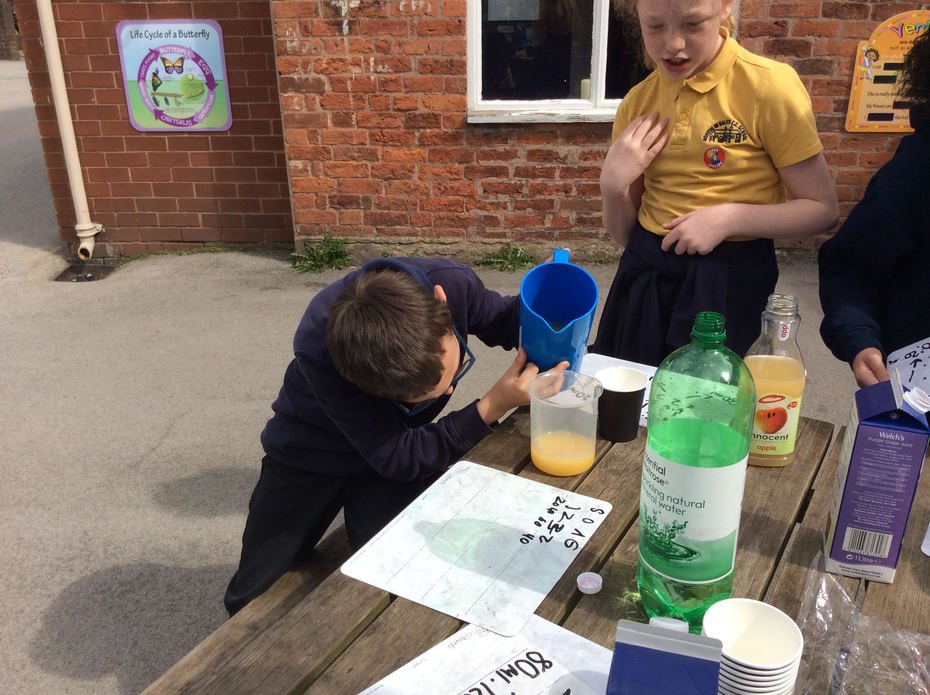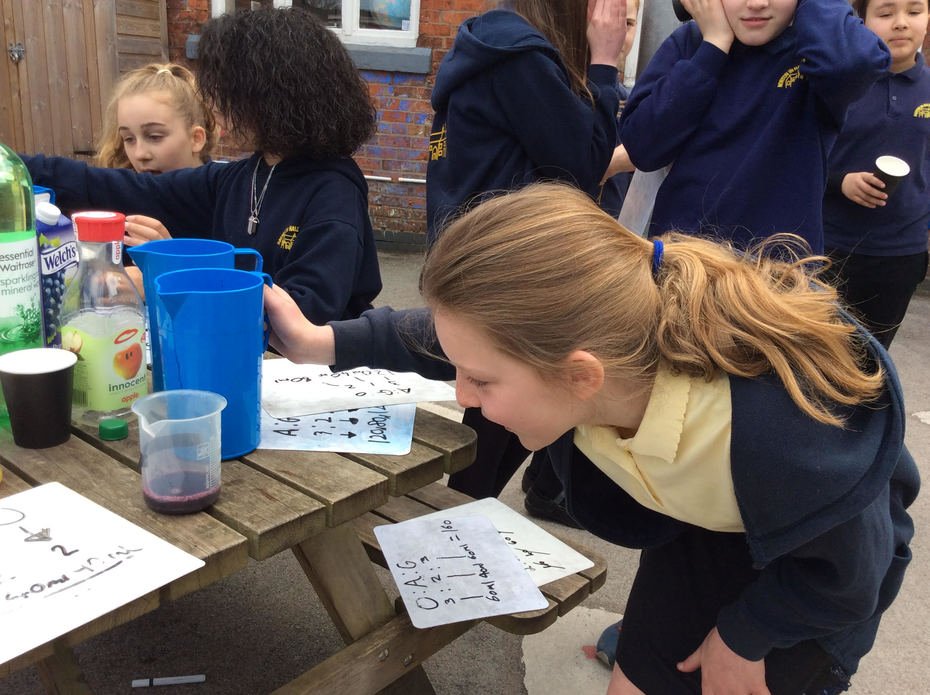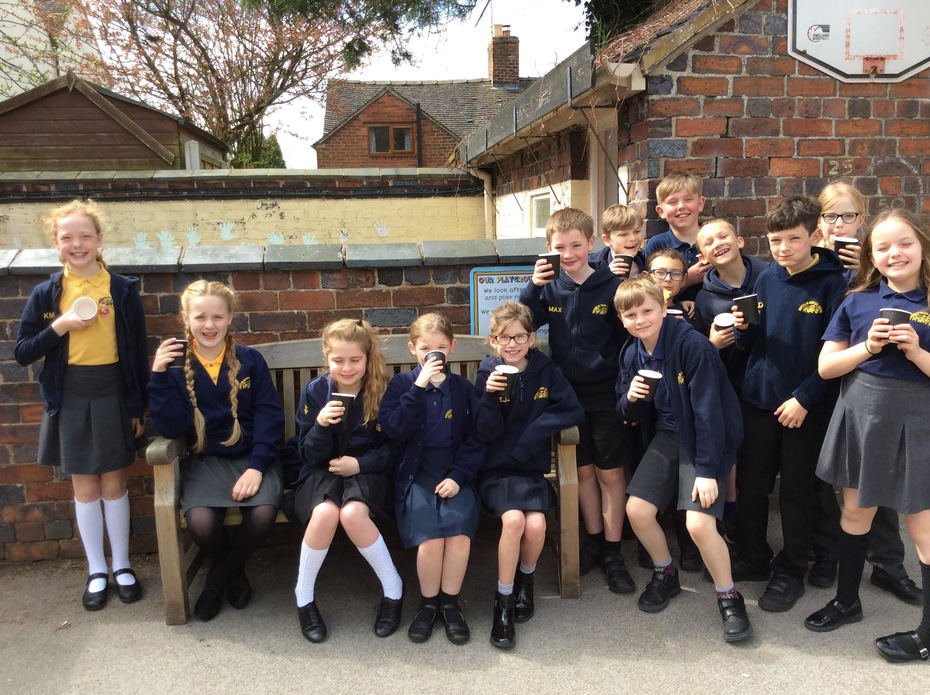 Parent Survey Results
Thanks to all parents who took the time to respond to our school survey. Please find the results in the document below, along with our responses to your feedback. We look forward to working with you to make our school the best it can be.
Shropshire Autism Events
Autism West Midlands is running a variety of Spring events for children, parents and carers to support with advice, share ideas and provide guidance. Please follow the link below to find out more.
Class 4 have been making movies
This week, Class 4 have been learning how to make videos with special effects. Have a look below at their fireballs and dinosaurs!
Learning to Lead in P.E.
Last Friday (5th January) Class 4 designed P.E. activities for our Reception children to participate in. The Year 5 and 6's had to come up with an idea, test it themselves, refine when required and add differentiation stages as well. Finally, they had to demonstrate and explain to Class 1 when the younger children came outside to take part. This is all part of the 'Learning to Lead' aspect of the School Games award and all the children involved were absolutely brilliant.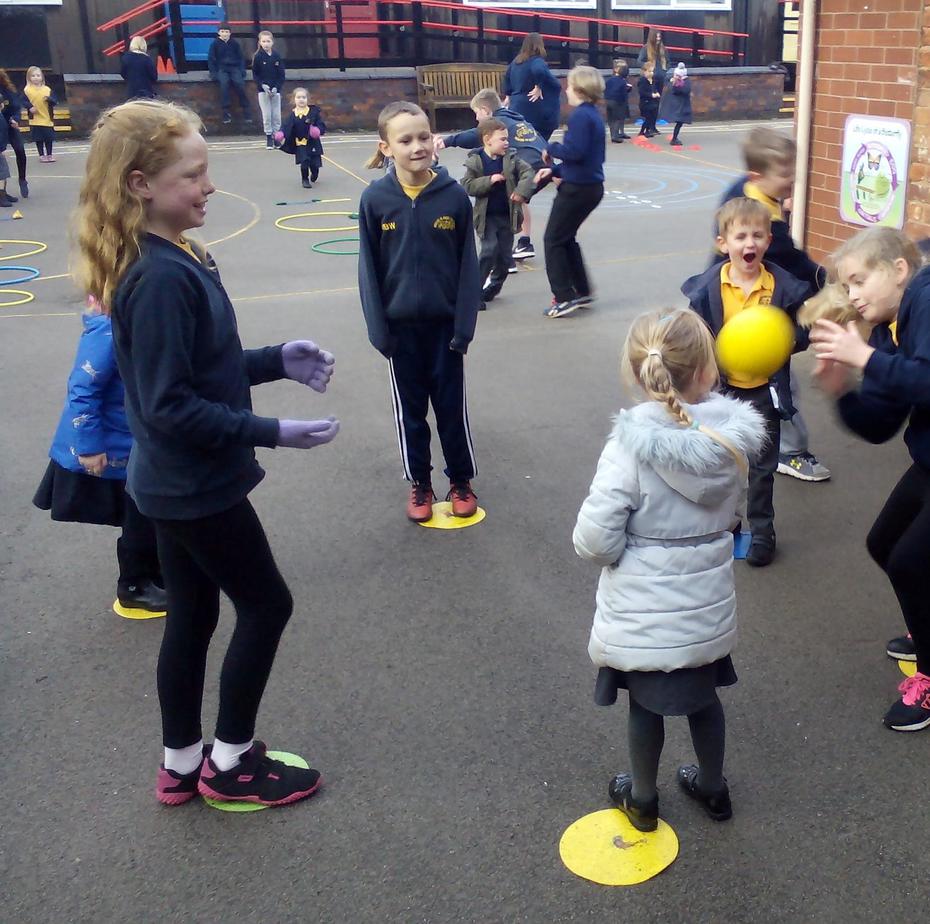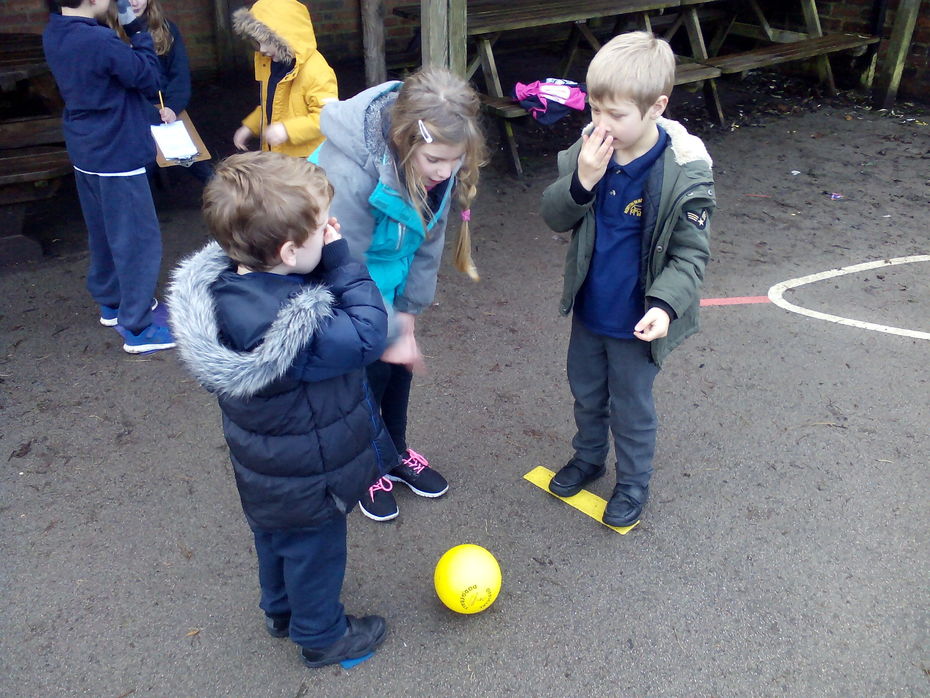 Proud entrants for the Market Drayton Calendar competition
The final selection for a prestigious position in the Market Drayton schools calendar has now been made and here are some of our entries which made it through to the final rounds.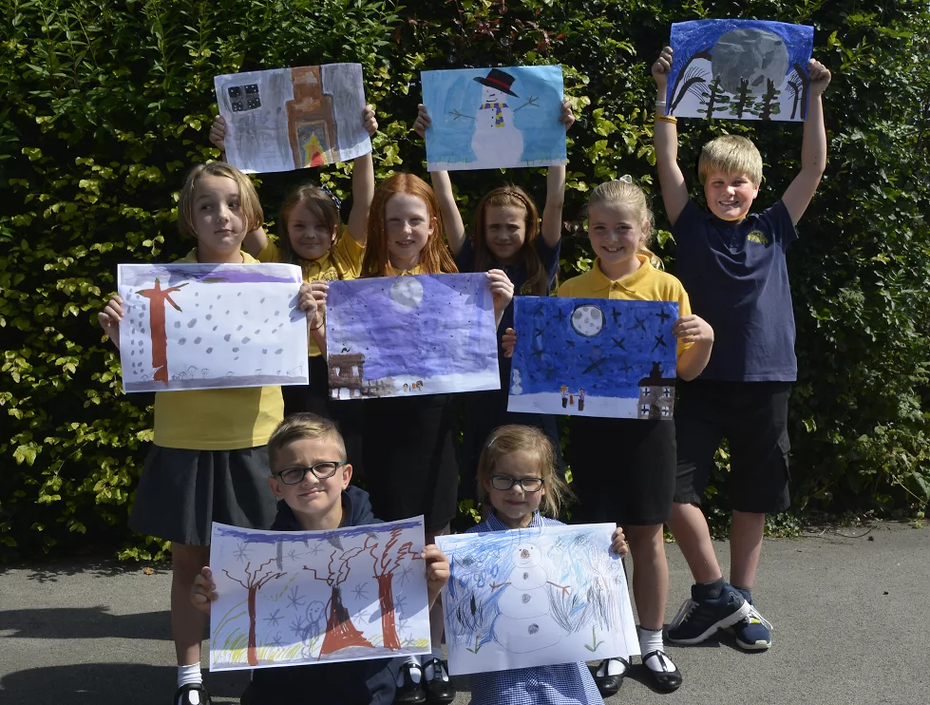 School Games Gold for the fourth year running
We are delighted to tell you that Norton-In-Hales School has completed a hat-trick, having once again achieved a 'Gold' award from the School Games Mark for the 2017/18 academic year, to match those gained in 14/15, 15/16,16/17 and 17/18
We are extremely proud of our pupils for their dedication to all aspects of school sport, including those young volunteers, leaders and officials who made our competitions possible.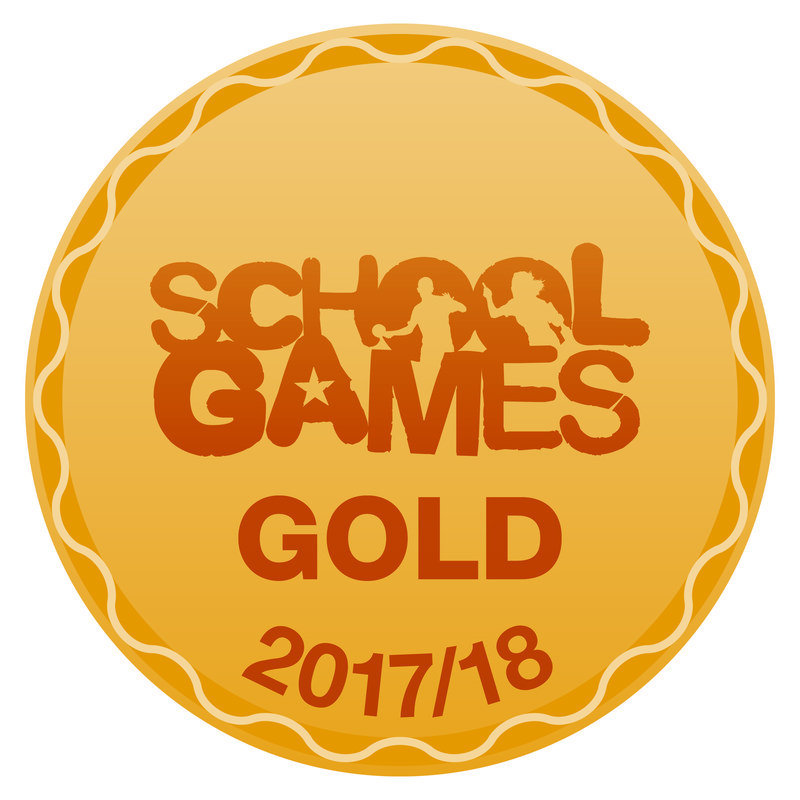 In the news
We were delighted to see our new headteacher Mrs Alkureishi and some of our new reception pupils featured in the Shropshire Star this week - read all about it by clicking on the link below
https://www.shropshirestar.com/news/education/2017/09/15/new-head-tells-of-her-vision-for-primary-school-near-market-drayton/#IZacgZvXQKItKX8s.03
End of Year Whole School Trip
We had a wonderful time visiting Trentham Gardens as a whole school for our end of year trip. We enjoyed an outdoor theatre performance of Red Riding Hood then explored the barefoot walk, despite the many squeals of disgust about the mud and squeaks of discomfort from the stones!
Beep Test for Cystic Fibrosis
This week all children took part in a sponsored Beep Test to raise funds for the Cystic Fibrosis unit at the University Hospitals of North Midlands, a unit which is visited regularly by one of our Year 6 pupils.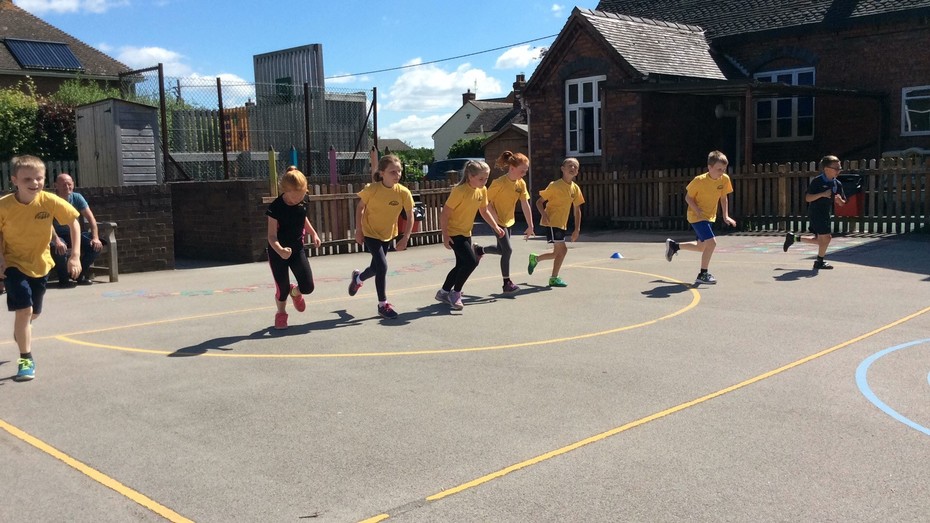 Sporting News
Putting their way to the Podium
This month a team of Year 5 children pitched and putted their way to third place in a Tri-Golf tournament at Market Drayton Juniors.
All the teams battled the weather and blustery conditions in a range of events; Finders Keepers, Bullseye, Grand National and Zone Ball with all events tested their accuracy and striking skills. At the end of the morning, which was full of more golfing action than goes on at the Ryder Cup, Norton were delighted to be awarded third place. Well done everyone!
Rounders Playoffs
Team Norton stormed to the Rounders Playoffs after a pulsating evening of furious strike and field action.
The team were in a tough group, playing against Long-lands, Adderley and the hosts, MD Juniors. Each game took place over 2 innings, with each side batting for a total of 14 minutes.
In their first game Norton played against the eventual group winners, Longlands. Although the team lost 14—7, the bonus point that they achieved for getting half of the oppositions score was to prove vital in the end. This was followed by a victory against Adderley which meant that the final group game became 'winner takes all.' A tense game came down to the very last strike, with a brave dive for the line being enough to tip the game Norton's way, sending them through to the next stage of the competition.
In the Playoffs Norton participated in two very tight games, against Woore and Moreton Say. Despite their excellent batting performances they narrowly tasted defeat in both games, meaning that they finished sixth overall
A huge congratulations to all the team!
Mini Red Tennis Fun
Congratulations to Year 1 and Year 2 students who participated in a Mini Red Tennis event at Market Drayton Tennis Club yesterday. The children served and volleyed in an action packed competition and represented the school with pride. It was great to see the joy on their faces when they won points or the sporting attitude they showed when defeated. Well done to all four children.
Celebrating World Book Day
We had a wonderful range of outfits on display for World Book Day this year - with children and staff rising to the challenge. From the look of the staff, the school had transformed into a Chocolate factory with our own Willy Wonka and his Oompah Loompahs. Judging the winner for each class was a difficult task but after much deliberation, Mr Ancliffe made his decisions and a selection of the winners are pictured below.
Pictures of many of the other costumes on display can be viewed by visiting Whole School In Action!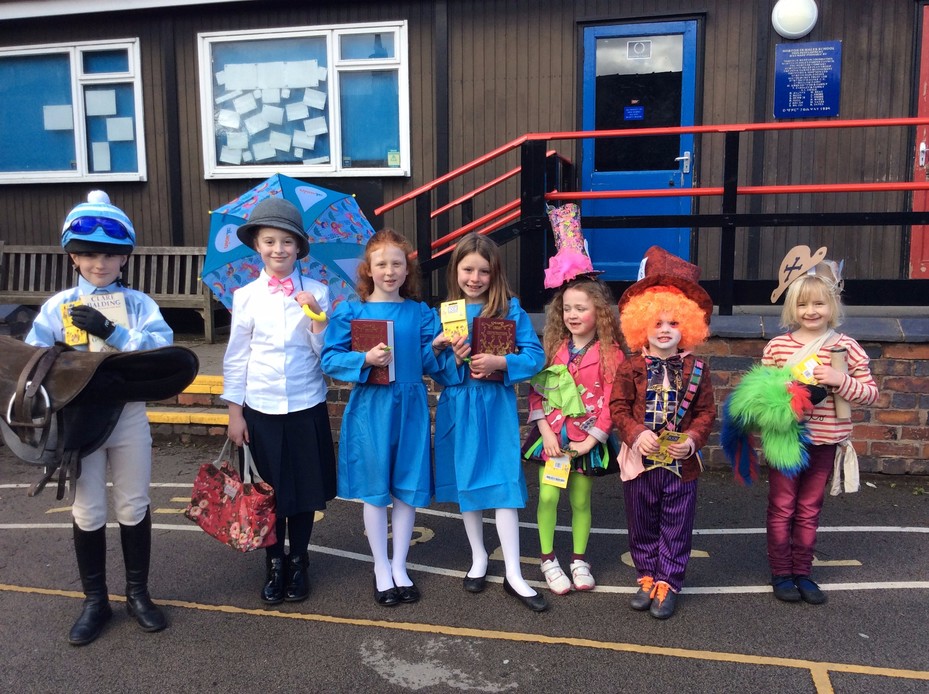 Ofsted 'Good' rating maintained in latest inspection
We are delighted to confirm that following our Ofsted inspection on 17th January 2017 it was confirmed that Norton in Hales CE Primary continues to be a good school.
This is an excellent achievement for our children, staff and governors and we are very proud that it reflects the enthusiasm and determination of all to make our school the best it can be.
As we were already graded Good by Ofsted in 2012, we were subject to a short inspection, the outcomes of which are reported in a letter to the Headteacher rather than a full inspection report which can be viewed by following this link. Norton in Hales School Ofsted Report
In 2015 Ofsted introduced a new and more rigorous inspection framework setting higher standards for schools to meet. We believe that gaining a rating of good under this new framework shows real progress for our school.
In his letter, the Inspector recognised many of our strengths as a school:
"you and your teachers know the individual needs of every child exceptionally well"
"happy and welcoming culture"
"teaching assistants offering valuable support to pupils in the classes"
"governors demonstrate an exceptional knowledge of the school"
"pupils are keen to share their learning"
"behaviour of pupils was exceptional"
The next steps identified by the Inspector already form part of our School Development Plan and are a priority focus for staff and governors to ensure we provide the right opportunities and tailored support for every child in our school.
We would like to thank staff, pupils, governors and parents/carers for all of their hard work and support to make our school a good school and we look forward to working with you to achieve even greater success.
Chinese New Year Celebrations
Children had a fantastic time this week participating in a full day of activities to celebrate Chinese New Year, including preparing Chinese food with Mrs Hunter, creating Chinese crafts with Denise, meeting lots of exotic animals from a wildlife sanctuary and learning to play Chinese music with Mr Thompson. The whole school and visiting parents enjoyed an amazing banquet of chinese food, courtesy of the Golden House in Market Drayton, with My Verling being heard to say "they were the best prawn toasts I have ever tasted".
See more photos on our Whole School in Action page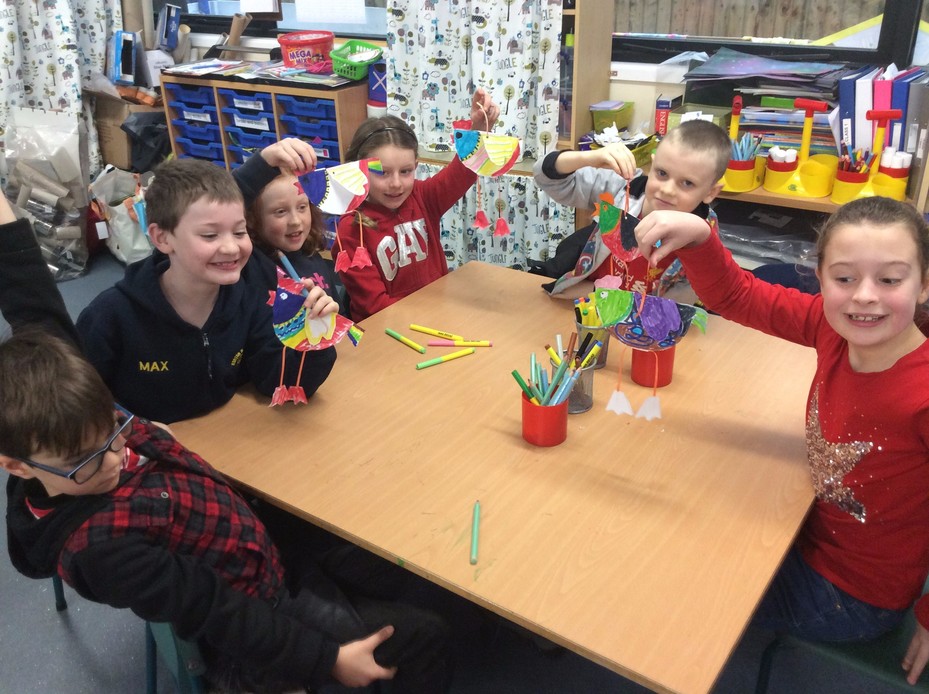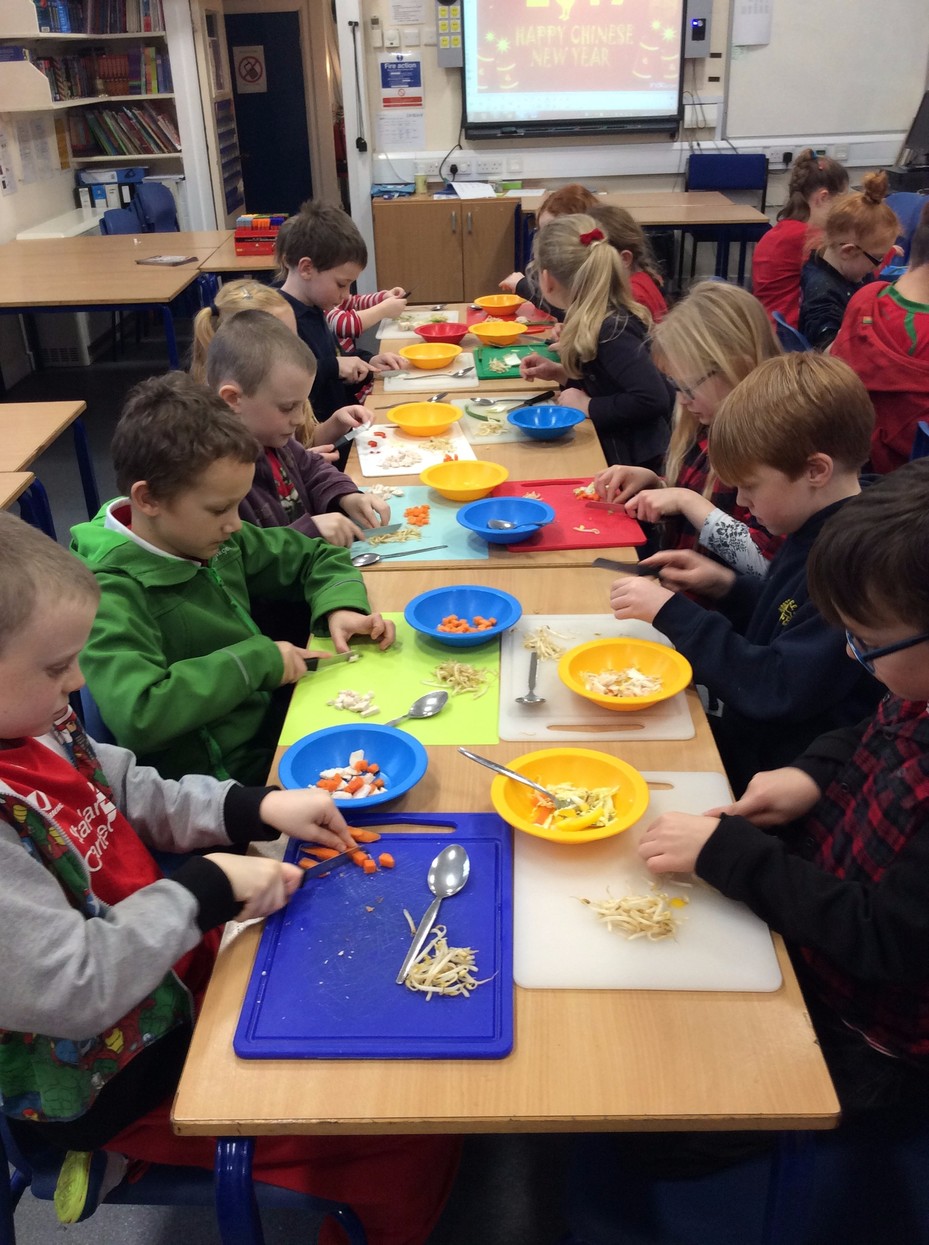 Wet Activities at Manor Adventure
In November our Year 5 and 6 children spent 3 days at Culmington Manor - Manor Adventure in Craven Arms testing their skills at abseiling, zip wire, rifle-shooting, survival, bmx, canoeing, kayaking, caving and other activities. They had a fabulous time, pushing themselves to achieve despite their fears and the less than pleasant weather!
To view more pictures click on the following link - Manor Adventure - 2016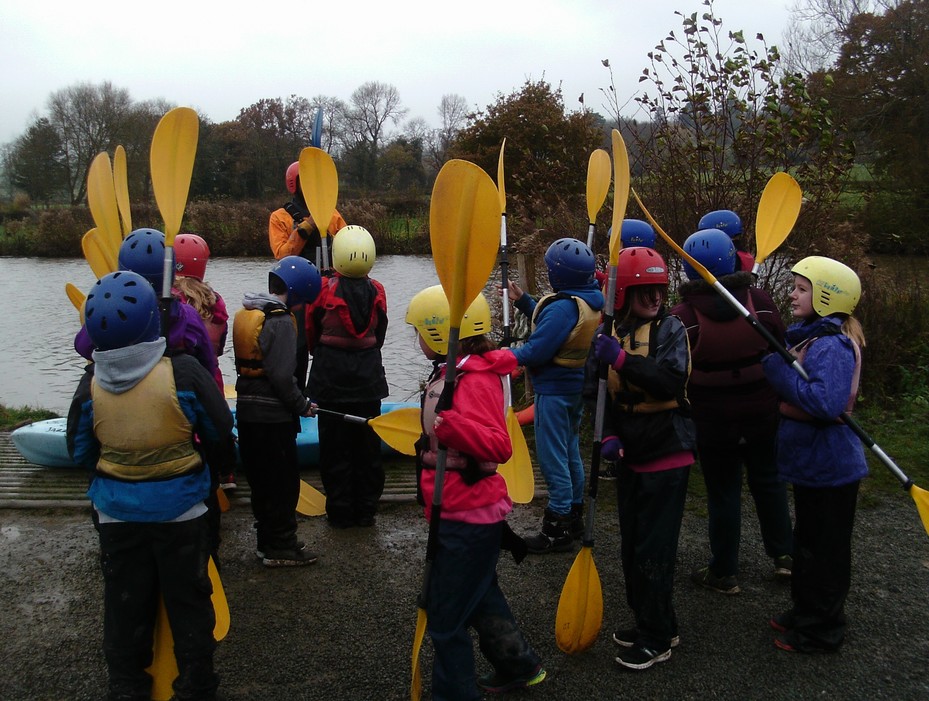 Planting Crocuses for Polio
Last week all the children took part in Purple4Polio, a campaign led by the Rotary Foundation to unite communities to engage in activities in support of a final push to eradicate polio from every country in the world.
The children, supported by members of the community, planted purple crocus bulbs on the grass slope outside the church and are looking forward to seeing the flowers appear in the Spring, in support of this worthy campaign.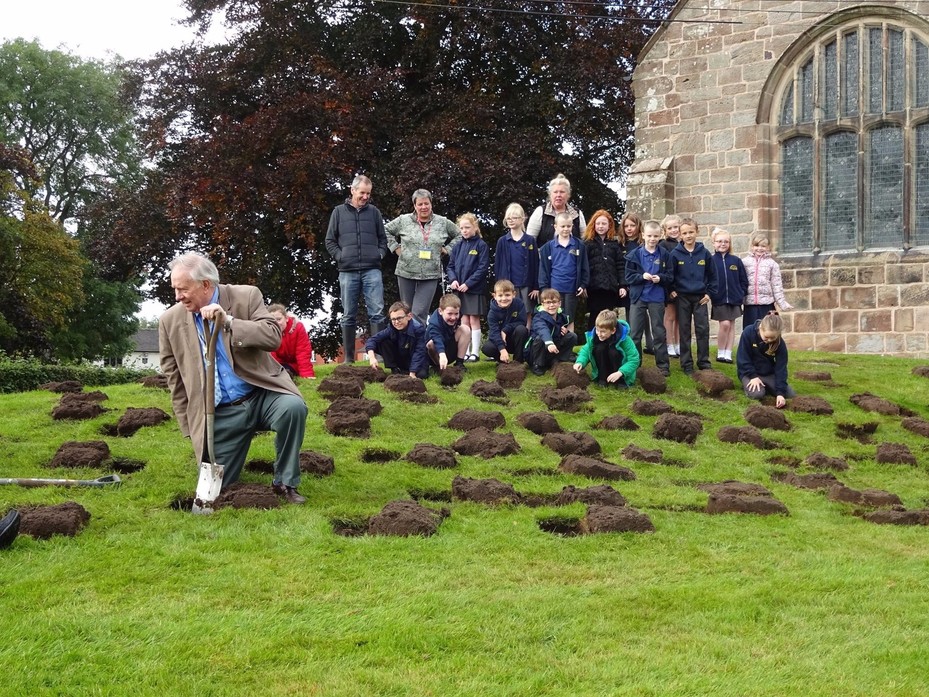 Reading the Game with Shrewsbury Town FC
Class 4 are getting inspired about literacy through sport in their 6 week programme working with Coach Neil and Lenny the Lion to develop their reading, writing and football skills. Lenny visited school last week to check up on how the programme was going.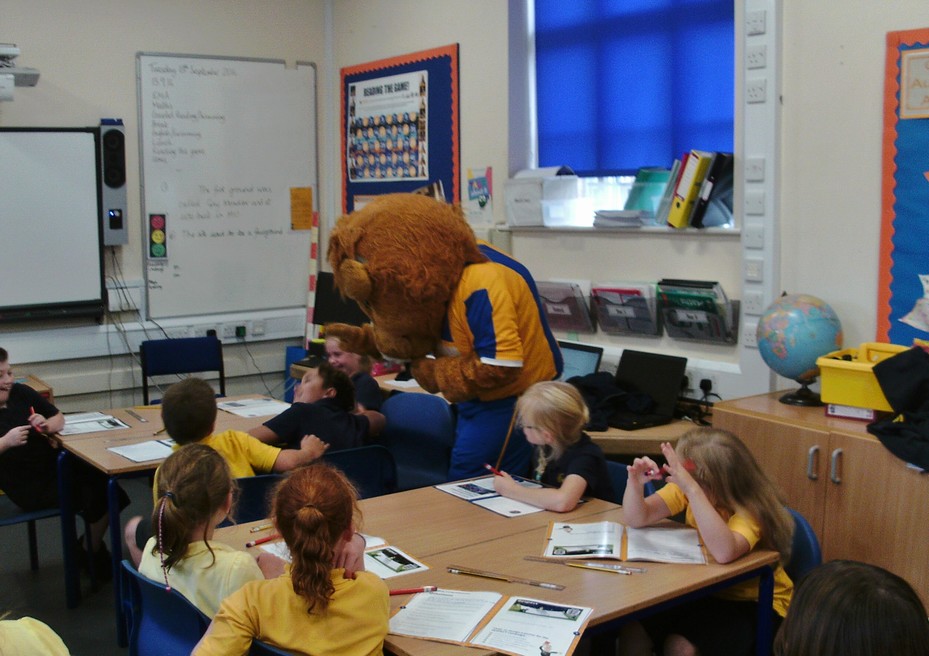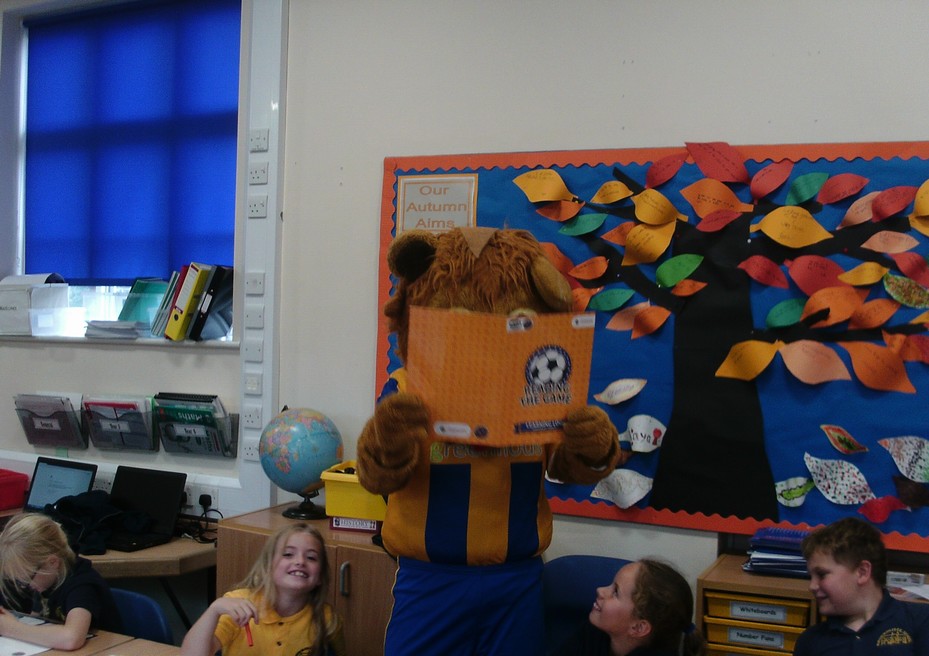 Welcome Back and remember to download our app for all the latest updates
The app is tailored to our school and we will be using it to keep you updated about new events, to provide reminders about activities and ensure your have useful information at your fingertips such as term dates, contact information.
Please clink on the link below to find out how to download the app
The end of another school year
As we reach the last week of another school year we are preparing to celebrate the great learning that has taken place with classes open from 3 till 4 for parents to look at displays and their children's work. In addition, Bertie our musical instrument teacher will be leading our musicians in a display of their talents.
Year 6 have been busy rehearsing their end of year show which will be performed to their parents and carers and preparations are being made for our Leavers Service at St Chad's on Friday, where we will say fond farewells to our Year 6 students and wish them every success at secondary school.
Mr Verling (Headteacher) and Mrs McDonald (Chair of Governors) have taken the opportunity this year to create a Review of 2015/16 School Year to share with parents, staff and governors to recognise the successes of the year and highlight priorities for the year ahead. Please click the document name to view. 2015/16 Report to Parents
Race for Life at Norton in Hales
We had a fantastic turn out for our school Race for Life with children opting for 1, 2 or 3 laps of the playing fields according to age and ability. The morning started with a lively warm up then children and parents set off, with staff marshalling the course. Even though we are a small school, we managed to raise an outstanding £1600 for Cancer Research and had lots of fun doing it. Pictures below show some of our younger competitors getting ready to race - and celebrating their successes at the end.